Shingo Discover Excellence Course (Motherwell, Scotland)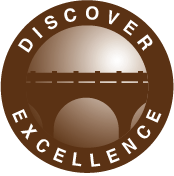 Description:
Come and join a 2-day Discover Excellence course taught by our Senior Certified Shingo Facilitators.  SISU has more than 15 years experience working with the Shingo Institute, our consultants have more than 60 years experience working in Shingo winning organizations and our Certified Facilitators have helped 26 organizations achieve Shingo recognition.
Leaders around the world have invested a substantial amount of time and money on initiatives that achieve positive results. However, it is hard to maintain and sustain momentum. Each new tool becomes another possible solution or "best practice" only to create confusion that often results in what we call the "sugar high" – a temporary boost in results accompanied by a fleeting feeling of victory. People begin to believe that sustainable solutions are not only elusive, but that each new initiative eventually becomes "flavor-of-the-month" and leaves unfulfilled aspirations.
Discover Excellence is the Shingo Institute's foundational, two-day workshop that introduces the Shingo Model™, the Guiding Principles and the Three Insights to Enterprise Excellence™. With real-time discussions and on-site learning at a host organization, this program is a highly interactive experience. It is designed to make your learning meaningful and immediately applicable as you learn how to release the latent potential in your organization and achieve enterprise excellence.
As a DISCOVER participant, you will:
LEARN and understand the Shingo Model.
DISCOVER the Three Insights of Enterprise Excellence™.
EXPLORE how the Guiding Principles inform ideal behaviors that ultimately lead to sustainable results.
UNDERSTAND the behavioral assessment process through an interactive case study and on-site learning.
APPLY your learning with a call to action.
HOST SITE:
Newsprinters Eurocentral, part of the News International Group, is the first organisation in the UK to be awarded the coveted Shingo Prize, the highest accolade available worldwide for Enterprise Excellence.
"The Shingo Prize Model has transformed a good company into a great company, by engaging and aligning all staff to that single purpose to be recognised as the best newspaper manufacturer in the world." Brian McGee MD News UK
Location:
Newsprinters (Eurocentral) Limited
Woodside Avenue
Orchard Park
Eurocentral
Motherwell
ML1 4WG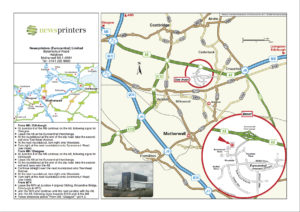 Recommended Hotels:
Dakota Hotel Eurocentral
3 Parklands Ave
Motherwell
Glasgow ML1 4WQ
Scotland
+44 (0) 1698 835444
0.1 miles 1 min to host site
Hilton Strathclyde
Phoenix Crescent
Strathclyde Business
Bellshill ML4 3JQ
Scotland
+44 (0) 800 028 1252
3.2 miles 6 mins
Premier Inn Bellshill
New Edinburgh Road
Bellshill ML4 3HH
Scotland
+44 (0) 871 527 8420
3.1 miles 6 mins
Delegate rate: £1150 (with a 15% discount for 3 or more places)